Green Rio Olympic & Green pyrolysis technology
Rio 2016, is a major international multi-sport event being held in Rio de Janeiro, Brazil, from 5 August to 21 August 2016.
More than 11,000 athletes from 207 National Olympic Committees, including first time entrants Kosovo, South Sudan, and the Refugee Olympic Team, are taking part. With 306 sets of medals, the games features 28 Olympic sports, including rugby sevens and golf, which were added to the Olympic program in 2009. These sporting events are taking place at 33 venues in the host city, and at five in São Paulo, Belo Horizonte, Salvador, Brasília, and Manaus.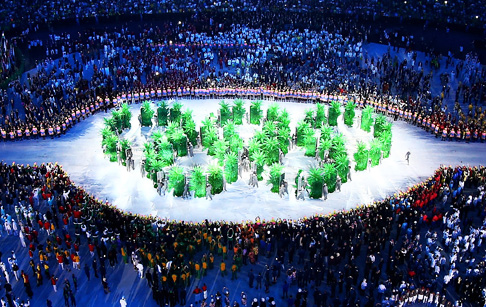 Green Rio Olympic

Olympic Games is always pursuing to be green and better. We, Henan Doing Mechanical Equipment Co.,Ltd also work for the same theme--green and better.
While with the rapid development of economics ,all of us face a big problem how to reuse, recycle and refine the waste solid for a green and better world.
While, our pyrolysis technology can help to solve waste tires/rubbers/plastics to fuel oil or diesel.

Converting the waste into treasure by green pyrolysis technology is becoming more and more popular.
Here is a picture to see how to recycle and reuse the waste into fuel oil/diesel: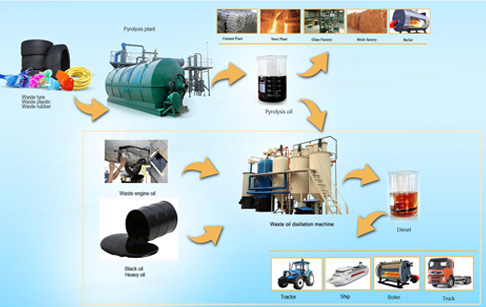 Recycle and reuse the waste into fuel oil/diesel plant

Prev Λ Big metal plastic separator machinery to Taizhou , Zhejiang , China NEXT ν The end
If you wanna to get more details about Green Rio Olympic & Green pyrolysis technology or the cost of related pyrolysis machine , you can send E-mail to market@doinggroup.com. You can consult our professional engineer and specialized sales team with leave a message in below form.We will contact with you ASAP.You also can visit our factory in Henan,China.Get Detailed address.