Continuous waste process pyrolysis plant
Date:2016-08-19 13:03:13 / Pyrolysis Plant
Demand for energy and its resources, is increasing continuously due to the rapid outgrowth of population and urbanization.Present sources of energy are not sufficient to overcome the increasing needs.
The major energy demand is fulfilled from the conventional energy resources like coal, petroleum and natural gas.The huge amount usage of fossil fuels creates environmental threads.
A renewable energy system converts the waste tyre/plastic/rubber, house garbage into into a form we can use,fuel oil even diesel which can use.
Using renewable sources of energy promotes sustainable living due to being pollution free and economically feasible.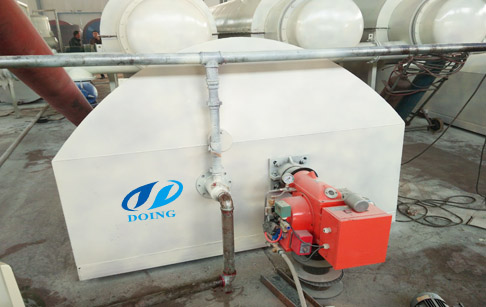 Continuous waste process pyrolysis plant

China DOING plant adopts newest technology to yrolysis the waste tyre/plastic/rubber into fuel oil for reusing without secondary pollution.The fuel oil from the pyrolysis plant can be used as substitutes for conventional fuels.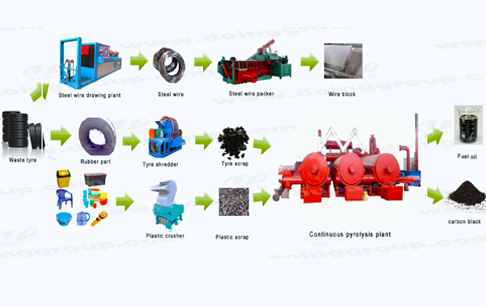 Continuous waste process pyrolysis plant

Technical data of continous pyrolysis of plastic and waste tires:

No.

Item

Specifications

1

Model

DY-C-10

DY-C-20

DY-C-30

DY-C-50

DY-C-60

DY-C-80

DY-C-100

2

Cpacity

10T/D

20T/D

30T/D

50T/D

60T/D

80T/D

100T/D

3

Power

35Kw

50Kw

65Kw

80Kw

90Kw

105Kw

120Kw

4

Working type

Continuous

5

Reactor deisgn

Mutiple reactors (The quantity and size depends on the raw material condition)

6

Rotating

Internal rotating

7

Cooling system

Recycled waster cooling

8

Reactor material

Q245R/Q345R boiler plate

9

Heating method

Indireact hot air heating

10

Heating fuel

Fuel oil/gas

11

Feedstock

Waste tire/plastic/rubber

12

Output

Fuel oil, carbon black
Fuel oil and carbon black aplication:



Fuel oil application
The main application of oil products produced by our convert plastic to oil for good price is the fuel oil that is wide used for industrial and commercial purposes. Such as power plant factory,glass factory,cement factory,ceramic fatory.
Carbon black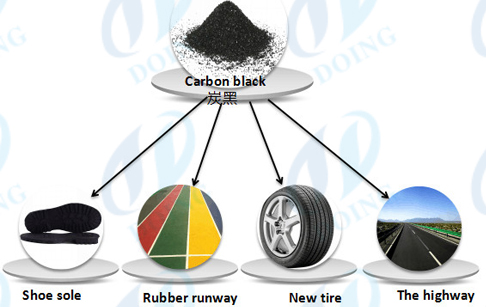 Carbon black application

Advantages of pyrolysis plant:

1.Fully automatic with low labour cost
Our conitnuous waste tyre pyrolysis plant is controled by PLC system with automatic feeding and discharge system, which only need 1-2 worker for operating the PLC or computer is ok.
2.Fully pyrolysis for high oil output
Our continuous waste tyre pyrolysis plant adopts mutiple reactor design which can make fully pyrolysis of waste tires, thus to get high oil output.
3.Big capacity
Also due to continuous feeding and discharge system, and unique mutiple reactor design, our fully automatic continuous waste tyre pyrolysis plant can process at least 10 tons waste tires per day, up to 100T/D.
4.Internal rotating for conitnuous operation
For external rotating system, you have to change the sealing material every three days, thus cannot achieve the real sense of continuous process. But our continuous waste tyre pyrolysis reactor adopts internal rotating method, which no need to worry about the sealing of the external rotating system.
5.Continuous working save time and energy
6.Long working life
During the continuous pyrolysis process, reactor heating is by indirect hot air heating, which will not damage reactor so much, thus to keep long usage life of the reactors. And since the hard steel wire already removed from waste tires before pyrolysis processs, thus no damage for the reactor.
If you are interested in our products, please feeel free to inquiry us.