A brief introduction of the cooking screw oil press machine
Structure of cooking oil screw oil press machine

Main parts of the cooking screw oil press machine :

1.screw shaft

2.feeder

3.pressing cage

4.oil pan

5.squeezing bolt

6.vacuum oil filter system

7.electric control system

8.heating ring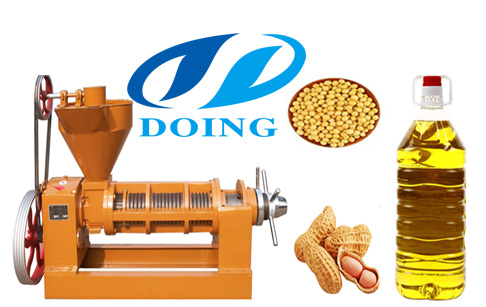 Cooking oil screw oil press machine
Operate processing of cooking screw oil press machine :

1.stir-fring the seed

2.feed in the oil seed

3.pressing the seed in the pressing chest

4.oil drip on the oil pan from the squeezing bolt

5.then oil inflow the vacuum oil filter pan by the vacuum system

6.then pure oil come out of the filter

7.ready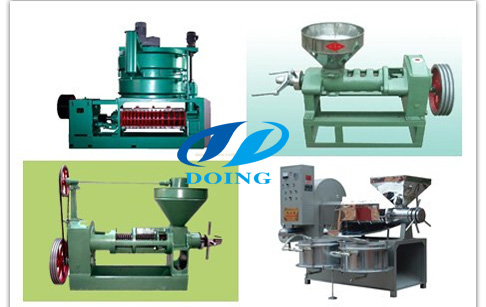 Cooking oil screw oil press machine

Advantage of the screw oil press machine :
1.saving labor: only one or two person are able to make production
2.widely-used: the oil press can be used for more than 20 kinds oil crops, such as sesame, peanut, soybean, black seed, sunflower seed, flax, vegetable seed, castor seed, cotton seed, rape seed, camellia seed, walnut, etc. by third levels for one time.
3.pure oil quality:the vacuum oil filtering is used to remove residue so as to ensure the pure oil quality and meet the standard of health quarantine.

4.small land-using: an area of 10-20 square meters workshop can meet the need of production.

Prev Λ Oil mill cold pressing technology NEXT ν A powerful sunflower oil manufacturer in cooking oil press machine filed
If you wanna to get more details about A brief introduction of the cooking screw oil press machine or the cost of related cooking oil machines , you can send E-mail to market@doinggroup.com. You can consult our professional engineer and specialized sales team with leave a message in below form.We will contact with you ASAP.You also can visit our factory in Henan,China.Get Detailed address.