Indian customer coming to visit our waste oil distillation plant next week
Date:2016-05-24 19:38:20 / Industry Trends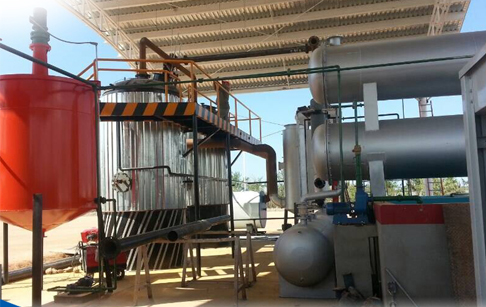 Waste oil distillation plant

Next week we will have customer from India to visit our factor to make a study of our waste oil distillation plant. If everything is ok, customer will make his decision to purchase one set 10TPD waste oil distillation plant as the trial order. Customer has 7sets waste tire pyrolysis plant installed in his factory, since the price for tire furnace oil comes down, now he is looking for method to convert the tyre furnace oil into diesel oil. After about 4 months' online communication, he made the decision to visit us to make more study of our waste oil distillation plant.
DOING waste oil distillation plant can further refine tire oil, plastic oil and used motor oil into diesel. With patented catalyst formula and advanced filtering system, the diesel got is very pure and near to the standard diesel in the petrol station. It can be used for diesel oil generators, trucks, tractors, digging machine and loading machine,etc.
If you are interested in our waste oil distillation plant, please do not hesitate to send us your enquiry!