What is the Print circuit board recycling machine?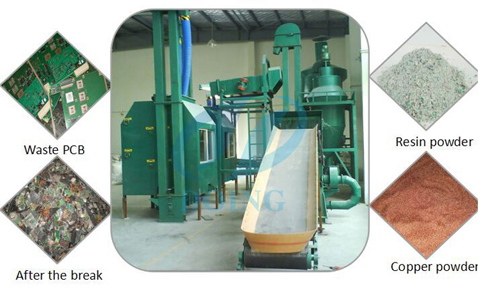 Print circuit board recycling machine
Print circuit board recycling machine adopts advanced recycling process by physical methods . Raw material could be various waste printed circuit board , such as TV boards , computer boards , copper-coated plates , aluminumplastic panels , printed circuit boards ,wasted and used electric applicances , waste what with copper High voltage electrostatic separation type adopts a process route that makes raw mterial such as PCB to be a miture of metal and resin fiber powder by drying crusher and pulverization and them separates the metals from the non-metal materials such as resin by high voltage electrostatic separator . About environmental protection ,we use the three-in - one dust removal equipment .This dust removal equipment has three-stage dust removal : cyclone dust removal , bag dust removal and dust removal by air cleaner . all of these effectively solve the problem of dust pollution with every index up to the national standard



Prev Λ What is the purpose of recycling various kinds of waste wires and cables? NEXT ν What's the value of recycle copper?
If you wanna to get more details about What is the Print circuit board recycling machine? or the cost of related pyrolysis machine , you can send E-mail to market@doinggroup.com. You can consult our professional engineer and specialized sales team with leave a message in below form.We will contact with you ASAP.You also can visit our factory in Henan,China.Get Detailed address.