Waste plastic recycling machine
Date:2016-03-18 16:48:53 / Pyrolysis Plant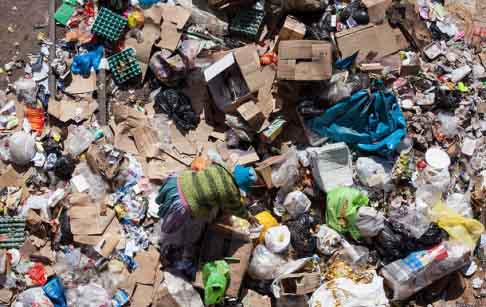 Waste plastic recycling machine

As the world's population continues to grow, so does the amount of garbage that people produce. On-the-go lifestyles require easily disposable products, such as soda cans or bottles of water, but the accumulation of these products has led to increasing amounts of plastic pollution around the world. As plastic is composed of major toxic pollutants, it has the potential to cause great harm to the environment in the form of air, water and land pollution.

Put simply, plastic pollution is when plastic has gathered in an area and has begun to negatively impact the natural environment and create problems for plants, wildlife and even human population. Often this includes killing plant life and posing dangers to local animals. Plastic is an incredibly useful material, but it is also made from toxic compounds known to cause illness, and because it is meant for durability, it is not biodegradable.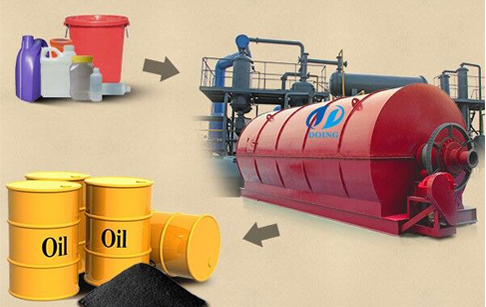 Waste plastic recycling machine

Plastic is widely used in people's daily life in all countries. It brings people convenience but also causes pollution. Currently, waste plastics are always be disposed by landfill, burning and recycling. However, most of the disposal will cause secondary pollution. The appearance ofwaste plastic recycling machine produced by Doing Group can not only solve the plastic pollution but also bring huge profit.
Our waste plastic recycling machine will process waste plastics with pyrolysis technology. After processing, the final products will be fuel oil and carbon black. Fuel oil is a good heating fuel which can be used in many industries for heating purpose. Carbon black and be further processed into pellet or powder.
Till now, our waste plastic recycling machine has be exported to more than 30 countires, such as Egypt, Malaysia, Mexico, Italy, Romania, Ecuador, Haiti, Thailand etc.
If your country also faces with plastic pollution, welcome to contact us and get more information about our waste plastic recycling machine.

Waste plastic recycling machine working process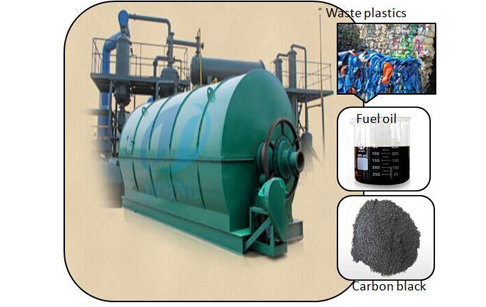 Waste plastic recycling machine

1.In the waste plastic continuous pyrolysis process, the waste plastic will firstly be put into the reactor.
2.Secondly, burn the fuel material (coal, wood, oil or natural gas) in the combustion system. The reactor will slowly heat, when the temperature reach around 120℃, it will produce oil gas.
3.Thirdly, oil gas will be processed and then go to cooling system to cold liquid oil. The gas which can not be liquid under normal pressure will go back to combustion system to replace the fuel material to burn the reactor.
4.Fourthly, after finished oil production, the temperature of reactor will be down and the carbon black will be discharged automatically.

Approx oil yield rate of different raw material
PE/ldpe/hdpe 50%-75%
PP 50%-75%
PS 50%-75%
ABS 40%
Leftovers of paper Wet 15-20%, dry 60%
House garbage 35-50%
Plastic cable 80%
Plastic bag 50%
Submarine cable 75%
Rubber cable 35%
Sole 35%
PVC Not suitable
PET Not suitable



Waste plastic recycling machine advantage
Safety:
1. Reactor with auto welding to guarantee the quality of welding seam and avoid cracking
2. Professional heating treatment and x-ray detection chamber for welding seam.
3. Vacuum system to prevent oil gas be back to reactor causing accident.
4. with temperature meter, pressure meter and safety valve.
Environment friendly:
1. Dedusting system to prevent gas and dust from coal burning
2. The exhaust gas will be recycled for heating reactor, no gas pollution
3. Well sealing on every junction parts to prevent gas leak, no smelly
Longer life:
1.use Q245R special steel plate ,thickness 16mm. welding seam with auto welding and will get heating treatment and x-ray detection to extend the life of reactor to the most extend.
2. The life will be 6-8 years
Energy saving:
1. Well sealing for heating system, no gas leak and saving fuel.
3.Waste plastic recycling machine of Doing is convert waste plastic to oil .The raw material of conver plastic into oil machine is waste palstic ,waste tyres,waste rubber. Convert plastic into oil machine with high efficient and environmently friendly ,no pollution to air,waste and earth .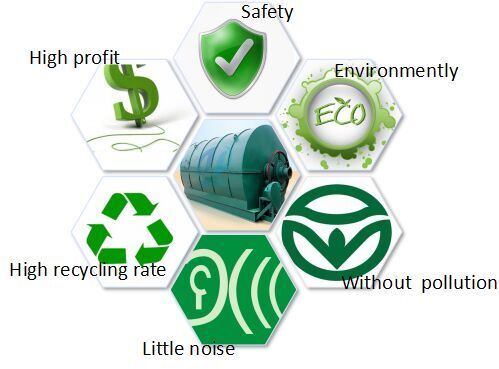 Waste plastic recycling machine
Final product of waste plastic recycling machine

Fuel oil

Fuel oil application
This oil product is a kind of crude fuel oil, which can be used for industrial heating used in any fuel needed industrial factories, such as cement plant, steel mill, glass factory, brick factory, boiler used factory, etc. Or can be refined to diesel, directly used in diesel burners, generators, heavy trucks, agricultural machinery, and mix with normal diesel used for cars.



Carbon black

Carbon black application

Carbon black produced from this system is crude powdery material, which can be directly sold to cement factory mix with cement. Or made into briquettes used for heating, just like coal. Or grinded into fine powder used for making paint and printing ink.
Steel wire

Scrap steel wire can be directly sold to iron recycling station or steel mill for further treatment.


Save