Scrap PCB recycling plant
Date:2016-03-10 15:19:29 / Copper wire recycling machine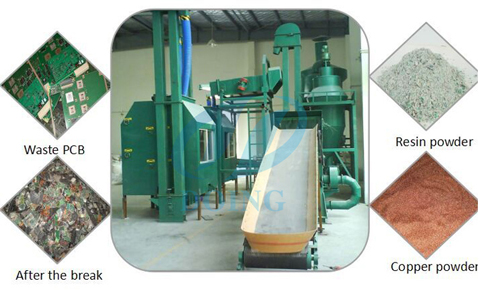 Scrap PCB recycling plant


The scrap PCB recycling plant can be used for recycling all kinds of circuit boards, computer board, TV board, aluminum-plastic plate, copper board, printed circuit boards etc. the metal recovery rate is 99%.
Our Scrap PCB recycling plant working principle is: Two times mechanical pulverization makes PCB into the mixtures of metal and nonmetal powder. Through the air separation technology, realizing the metal and nonmetal complete separation and collection. The whole process can be realized in one production line, fully closed operation ensures not creating any pollution.
Scrap PCB recycling machine raw material
Communications boards.
Scrap PBX Equipment.
Cellular phones.
Cell phones boards.
CPU scrap.
Connectors, pins, and all gold plated materials for refining.
Printed circuit boards recycling - we recycle all kinds of PCB's.
X-ray film scrap for silver recycling, we provide x-ray film destruction services for outdated x-ray films.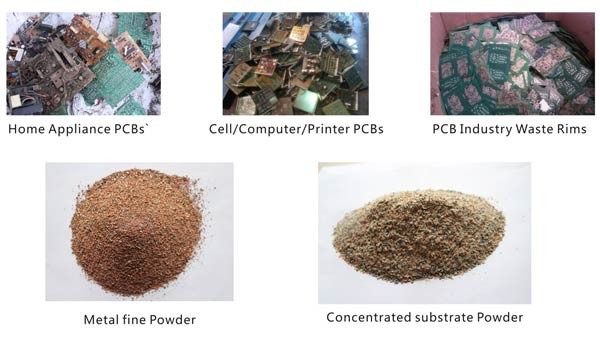 Application of scrap PCB recycling plant

Scrap PCB recycling plant application to various waste printed circuit board, computer boards, TV boards, aluminum-plastic panels, coppercoated plates, printed circuit boards and processing waste and waste and used electric appliances. It offers high recovery percent of mental, of which, the purity is up to 99.9%.
Scrap PCB recycling plant working steps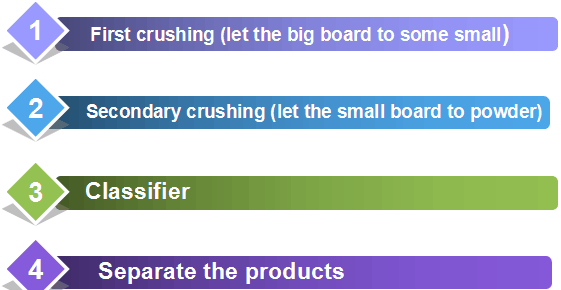 1. First crushing (let the big board to some small)
2. Secondary crushing (let the small board to powder)
3. Classifier
4. Separate the products.