Waste tire recycling machine
Date:2016-03-10 11:14:02 / Pyrolysis Plant
Waste tire recycling machine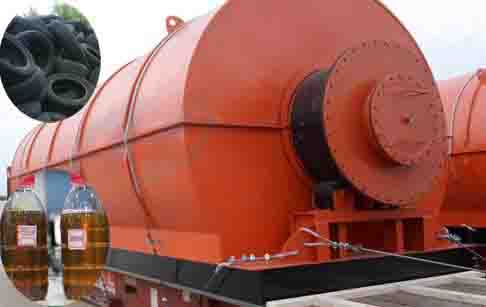 Waste tire recycling machine
Waste tire is a big problem for all countries, which not only cause pollution but also easily proliferate diseases thus endanger people's life. Our waste tire recycling machine is a green technology for waste tires recycling.
Waste tire can dispose waste tires environmental friendly and bring considerable profit.
After processed by our waste tire recycling machine, you can get fuel oil. Fuel oil is a very good heating fuel. It has wide market in different countries.
Till now, our waste tire recycling machine has been exported to more than 30 countries, such as Italy, Romania, Turkey, Bangladesh, Nigeria, Malaysia, Mexico, Columbia, etc.
If there are many waste tires thrown in your country, it will be a good chance for you to start the project of waste tire recycling.

Waste tire recycling machine main feature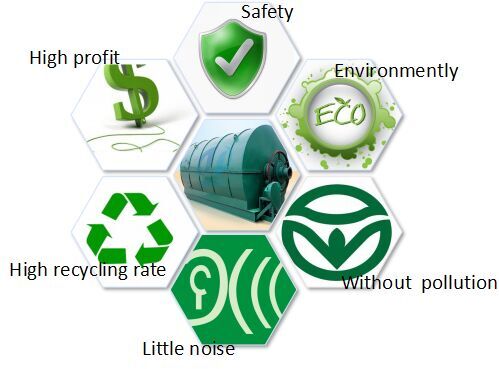 Main feature of waste tire recycling machine

Safety:
1. Reactor with auto welding to guarantee the quality of welding seam and avoid cracking
2. Professional heating treatment and x-ray detection chamber for welding seam.
3. Vacuum system to prevent oil gas be back to reactor causing accident.
4. with temperature meter, pressure meter and safety valve.
Environment friendly:
1. Dedusting system to prevent gas and dust from coal burning
2. The exhaust gas will be recycled for heating reactor, no gas pollution
3. Well sealing on every junction parts to prevent gas leak, no smelly
Longer life:
1.use Q245R special steel plate ,thickness 16mm. welding seam with auto welding and will get heating treatment and x-ray detection to extend the life of reactor to the most extend.
2. The life will be 6-8 years
Energy saving:
1. Well sealing for heating system, no gas leak and saving fuel

Waste tire recycling machine final product application



Fuel oil application


Carbon black application
In terms of waste tires pyrolysis, we can get three kinds of final products: 45-52%% tire oil, 35% carbon black, and 15% steel wire. They all have a wide range of applications. For example, the tire oil can be used as industrial fuel materials for burning, or further refined to diesel or gasoline. The carbon black can be used for construction bricks with clay or used as fuel. The steel wire can be re-sale or reprocessing. There is also a little combustible gas producing in the process, the gas can be recycled to heat the reactor as fuel, which will save energy for the whole working process.



Save
Save