What is the driving force of copper wire stripping machine?
Date:2016-02-20 13:22:57 / Pyrolysis machine FAQ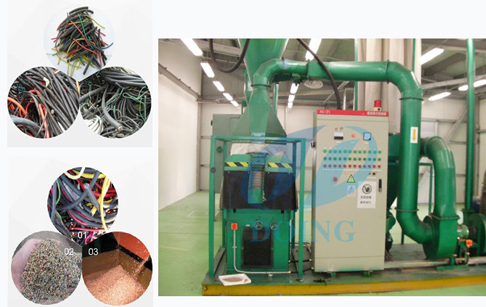 Copper wire stripping machine
Recycling of plastic components is encouraged by authorities in every country as disposal in landfills is not accepted. Disposal by other means are associated with costs and therefore the industry is encouraged to find new cost effective solutions for the handling of cable waste.
We DOING Company as a leading manufacturer in China has specialized in all kinds of waste recycling machinery,such as waste cable wire recycling machine, waste aluminum plastic panel recycling machine, waste PCB recycling machine and waste copper wire stripping machine which can be provided for you.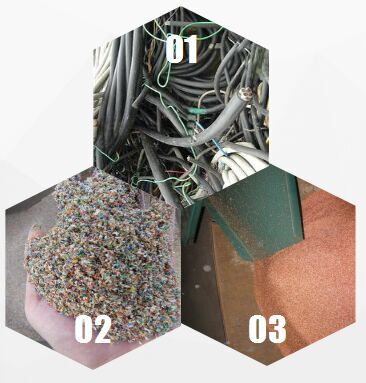 Copper wire stripping machien work process

Copper wire stripping machine is environmentally friendly machine, which can crush and process all kinds of car circuit wire, outside wire and wires of various kinds of household appliances. Crushed metal particles are separated from plastics by means of high voltage static electricity, which is of economy, high efficiency and no secondary pollution.