Plastic to oil pyrolysis pilot plant
Date:2016-02-19 11:35:49 / Pyrolysis Plant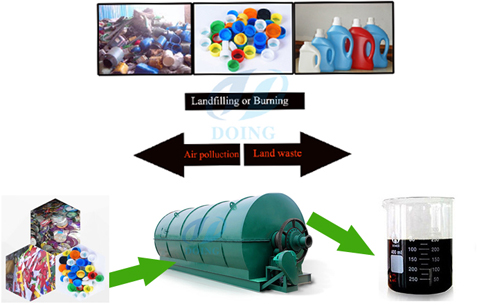 Plastic to oil pyrolysis pilot plant


As known that plastic is a non-degradable petroleum based product. The old landfill area is found that degradable product is composted, become soil while plastic is still exist. This problem is solved by converting waste plastic to energy by pyrolysis process.
Plastic to oil pyrolysis plant of Doing can convert thousand or kilograms of waste plastics /waste tires into valuable fuel oil .Pyrolysis technology is economically viable & environmentally compliant.
Plastic to oil pyrolysis pilot plant working process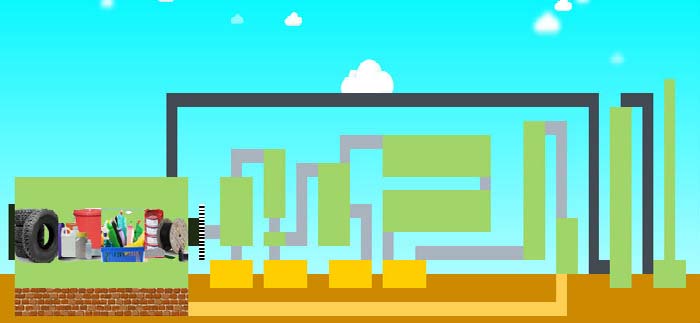 Plastic to oil pyrolysis pilot plant working process

In the process, the waste plastics will firstly be put into an oxygen-free reactor and be heated to the temperature about 400 degrees. At such high temperature, the plastics melt and release gas. Most oil gas will be sent into the oil condenser to be liquefied. The small part of combustible gas that can not be liquefied will be transported to the hydroseal through the pipeline, after desulfurization, cleaning and purification by hydroseal, this part of the gas will be transported directly to the special gas gun to heat the reactor. After finished oil production, the temperature of reactor will be down, at the same time, carbon black will be discharged. Lastly, the smoke can achieve national emission standard through the dedusting system and can be discharged in the air directly.
Plastic to oil pyrolysis pilot plant machine feature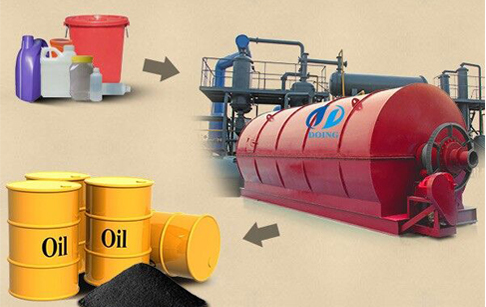 Plastic to oil pyrolysis pilot plant

1) Security:

a. Adopting automatic submerged-arc welding technology

b. All of the welding will be detected by the ultrasonic nondestructive testing method to ensure the welding quality and the welding shape.

c. Adopting process controlling system control the quality, every manufacture process, manufacture date, etc.

d. Equipped with anti-explosion device, safety valves, emergency valves, pressure and temperature meters, as well as the alarming system.

2) Environmental-friendly:

a. Emission Standard: Adopting special gas scrubbers to remove acid gas and dust from smoke

b. Smell during operation: Fully enclosed during the operation

c. Water pollution: No pollution at all.

d. Solid pollution: the solid after pyrolysis is the crude fuel oil carbon black which can be deep-processed or sold directly with its value.

SaveFuel oil from plastic to oil pyrolysis pilot plant used in below industries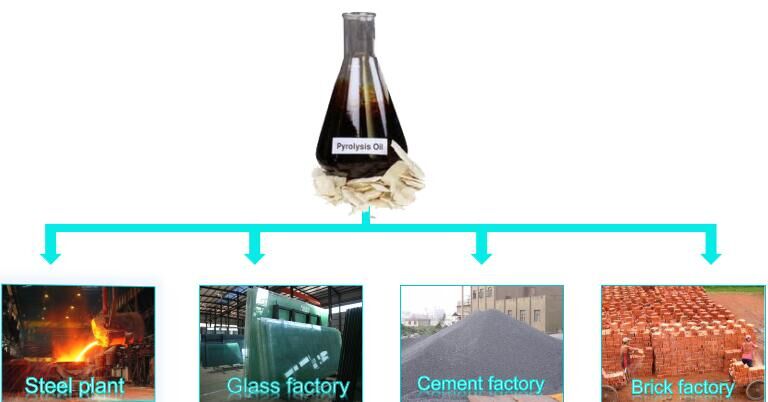 Fuel oil application

A.power plant factory
B.glass factory
C.cement factory
D.ceramic fatory
E.aluminum factory
F.boiler factory
G.central heating factory
H.painting factory

Carbon black from Plastic to oil pyrolysis pilot plant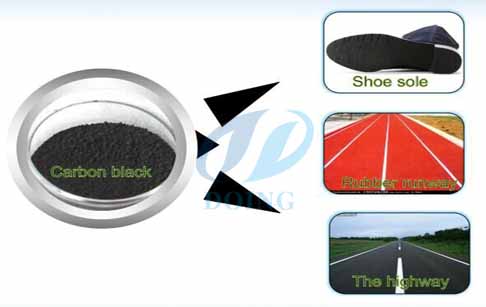 Carbon black application

A.electric cable jacketing
B.conveyor ban
C.hose and doormat
D.black nylon bag
E.rubber additive
F.automatic spare parts
G.heat isolation
H.black colorant in rubber materials


Save