Crude oil distillation process
Date:2016-02-18 13:56:03 / Pyrolysis Plant
Curde oil process plant can treat a variety of waste curde oil(waste tyre/plastic oil) and get high quality clean diesel through vacuum distillation.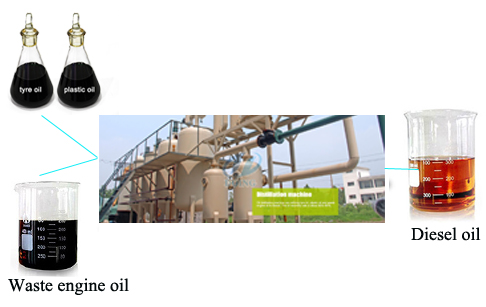 Distillation is the chemical engineering processes and other facilities used in oil refineries to distills the incoming crude oil, pyrolysis oil and waste oil into useful products such as diesel oil and fuel oils, gasoline or petrol, jet fuel, etc.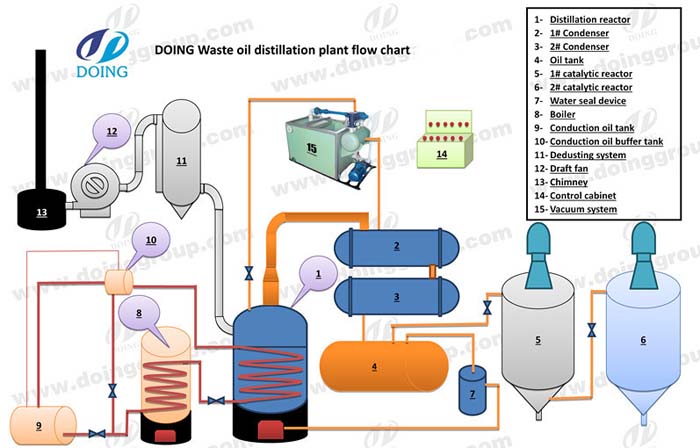 Crude oil distillation process

1. Pump waste oil into distillation reactor by oil pump.
2. Heat the reactor, and the liquid oil will slowly become oil gas, oil gas will go through catalytic chamber and condenser, then diesel will be cooled out first by controlling the temperature over 150 Celsius degrees.
3.The gasoline will be cooled out when the temperature is below 150 Celsius degrees, the rest of the system is same as pyrolysis system.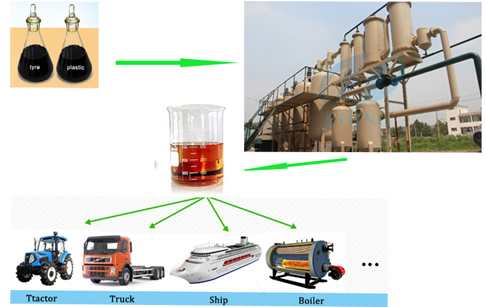 DOING waste crude oil distillation process can purify waste tire oil, plastic oil, waste engine oil, the final diesel can be used for tractors, trucks, and diesel oil generators, ships etc.

Save