Customers from Lebanon Signed the sales contract with us for purchase our waste tyre pyrolysis plant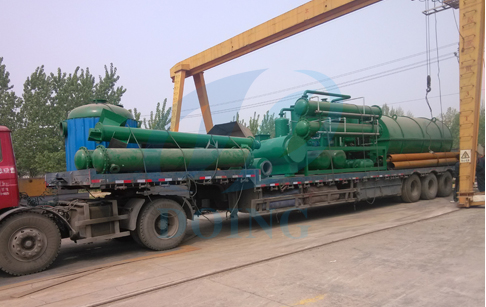 Waste tyre pyrolysis plant

After staying two days with us, our Lebanon customers Zahi and Joseph signed the sales contract with us for purchasing one set waste tyre pyrolysisplant and one set waste oil distillation machine. When they visit our tyre pyrolysis plant factory, it happens we deliver our tyre pyrolysis plant and waste oil distillation machine for our Columbia customer. Zahi and Joseph witnessed the whole delivery process and see our after-sales service with their own eyes, which also increased their trust to us and meanwhile facilitate the cooperation between us on the waste tyre recycling to oil project. Since in Lebanon it is still winter now, and the water is frozen, it is not easy to make the foundation for the waste tyre pyrolysis plant in June, Summer time of Lebanon, so his pyrolysis plant and oil distillation machine should be ready for delivery in April. We believe we will have a happy cooperation!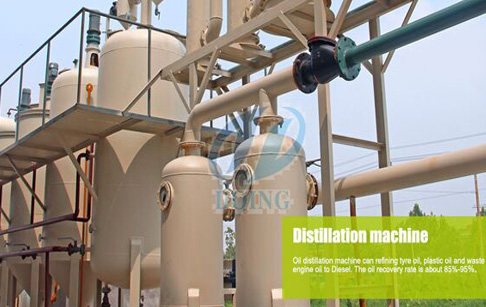 Oil distillation machine

The raw material of oil distillation machine if wast tire oil ,waste plastic oil ,waste engine oil .The oil yield rate of oil distillation machine is waste tire and waste plastic oil is about 85%,the oil yield of waste engine oil is 90%.The final product can be used in diesel generators ,diesel burners,tractors and big trucks.

Save
Prev Λ To deliver 10T capacity waste tyre pyrolysis plant to Vietnam NEXT ν Customer from India will visit DOING for ordering waste oil distillation machine
If you wanna to get more details about Customers from Lebanon Signed the sales contract with us for purchase our waste tyre pyrolysis plant or the cost of related pyrolysis machine , you can send E-mail to market@doinggroup.com. You can consult our professional engineer and specialized sales team with leave a message in below form.We will contact with you ASAP.You also can visit our factory in Henan,China.Get Detailed address.