What is Plastic and tire pyrolysis?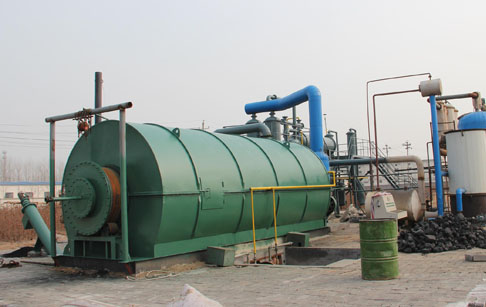 Plastic and tire pyrolysis machine

Plastic and tire pyrolysis involves subjecting plastic and tire to high temperature of 400 to 450 degree Celsius, in absence of oxygen. In case of oxygen is present plastic will start burning. During pyrolysis plastic and tire breaks down into smaller molecules of pyrolysis oil, pyrolysis gas and carbon black. Like plastic and tire, pyrolysis end products are also hydrocarbons. Pyrolysis is great way of recycling waste plastics and tires.

Prev Λ What happens when electrical appliances are recycled? NEXT ν What is pyrolysis tyre oil used for?
If you wanna to get more details about What is Plastic and tire pyrolysis? or the cost of related pyrolysis machine , you can send E-mail to market@doinggroup.com. You can consult our professional engineer and specialized sales team with leave a message in below form.We will contact with you ASAP.You also can visit our factory in Henan,China.Get Detailed address.