Circuit board recycling machine
Brief introduction of circuit board recycling machine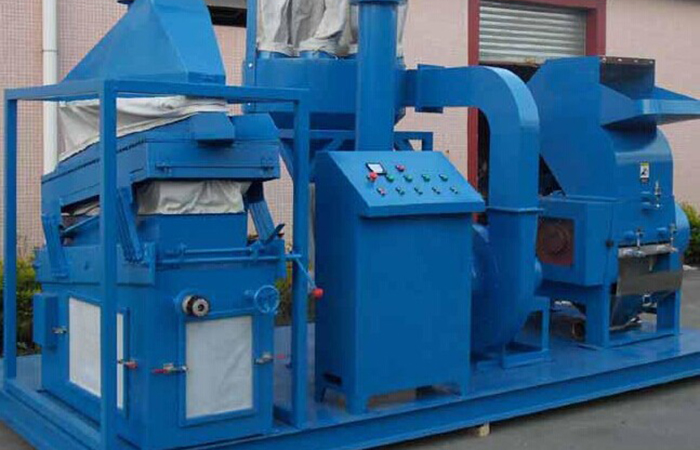 Circuit board recycling machine
Circuit board recycling machine is developed in combination with advanced domestic and foreign technology. The equipment adopts advanced recycling process by physical methods. Such crushers and high voltage electrostatic separation devices developed by the company are of strong innovation, and their process lines for resource recycling are advanced and reasonable.
Feature of circuit board recycling machine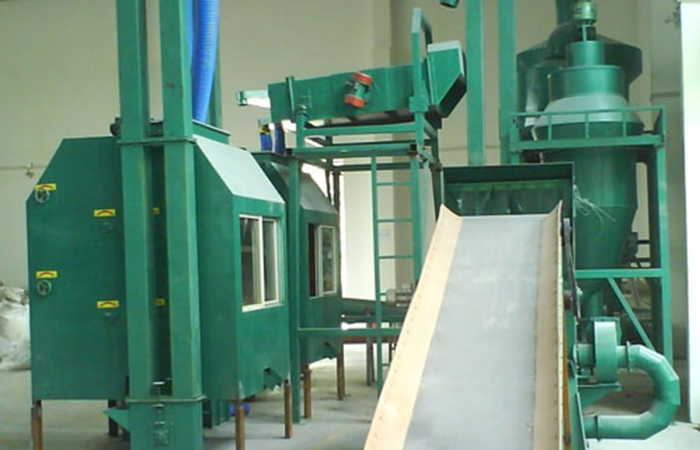 Circuit board recycling machine
1.To avoid dust pollution in the process, the equipment also uses the three-in-one dust removal equipment independently developed by the compan;
2.This dust removal equipment has three-stage dust removal: cyclone dust removal, bag dust removal and dust removal by air cleaner;
3.All of these effectively solve the problem of dust pollution with every index up to the national standard.
4.Saving motive power and human power
5.Without Wastes.
Application of circuit board recycling machine
Circuit board recycling machine application to various printed circuit boards .TV boards ,printed boards,computer boards,cellphone board,aluminum-plastic boards ,copper-coasted plates,printed circuit board and processing waste and waste adn used electric appliance.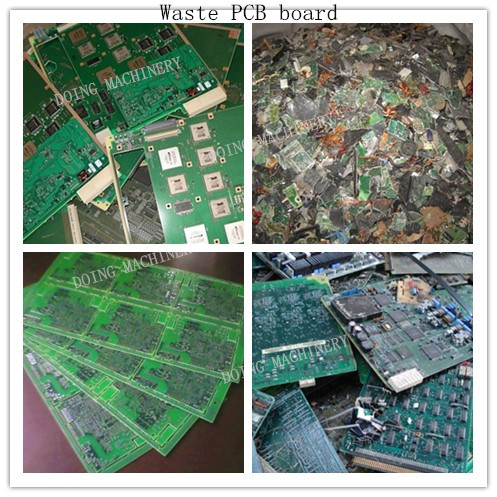 Circuit board recycling machine application to this waste circuit board
Working process of circuit board recycling machine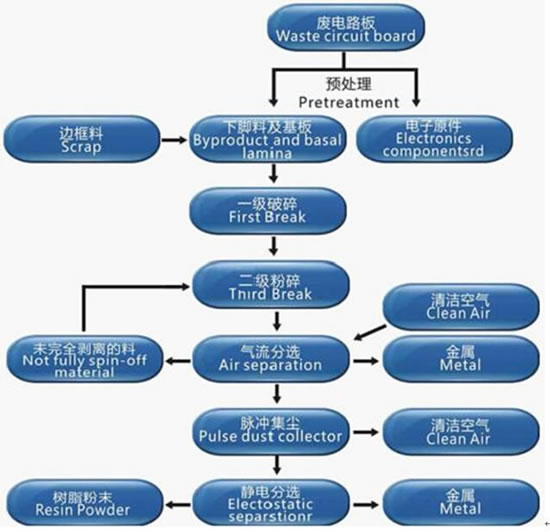 Working process of circuit board recycling machine


1). Use 7 pieces electronic wire heating up to a certain temperature to make the tin melting.
2). The tin will throuh the filter to the outside of machine. And the gas generated during the heating will by the draught fan to air purification for process.
3). Compared with manually way, it runs automatically and enjoys features of high efficient, low cost, small space, easy operation, no dust pollution.
4). The circuit board after treatment can be recycled by physical methods to get copper and other metal, and the electronic component can be recycled and used again. This is the perfection for dismantling your circuit board.

Save
Save
Prev Λ Home recycling equipment NEXT ν Copper wire separation system
If you wanna to get more details about Circuit board recycling machine you can send E-mail to market@doinggroup.com. You can consult our professional engineer and specialized sales team with leave a message in below form.We will contact with you ASAP.You also can visit our factory in Henan,China.Get Detailed address.