How to feed more tires into the pyrolysis machine?
Our engineer Mr Zheng have finished installing one set of pyrolysis machine and distillation in Jamaica. This Jamaica customer bought one set of pyrolysis machine and one set of distillation from our company, Henan Doing Mechanical Equipment Co.,Ltd is a leading manufacturer specialized in waste tire /plastic/rubber recycling machine, waste tire & rubber pyrolysis plant, waste tire/plastic/rubber crude oil distillation plant and bio-diesel plant ranging from Research & Development, Design, Manufacturing to Installation & Commissioning.

During operation, our Jamaica customer found that it is better to cut tires before feed them into reactor by auto-feeder.Then he ask help from us and bought two ring cutters and one sidewall cutters.As we know, there are steel wires inside the tires,and it will occupy too much space for tires,so it will helps a lot and enlarge the total amount in the reactor by separating tires and wires.And our auto-feeder will feed more tires pieces.

Now let us share some pictures for our customer's tire cutting machine: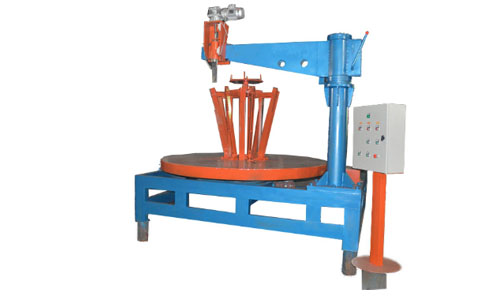 Tire cutting machine

Prev Λ What is the technology of plastic to oil pyrolysis machine ? NEXT ν Economic evaluation of optional recycling processes for waste electronic home appliances
If you wanna to get more details about How to feed more tires into the pyrolysis machine? or the cost of related pyrolysis machine , you can send E-mail to market@doinggroup.com. You can consult our professional engineer and specialized sales team with leave a message in below form.We will contact with you ASAP.You also can visit our factory in Henan,China.Get Detailed address.