How to extract peanut oil ?
Date:2015-12-18 15:31:27 / Cooking oil machine FAQ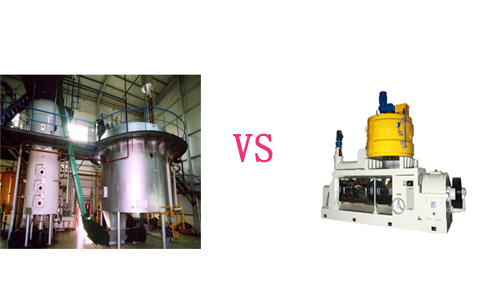 Oil extraction machine

Peanut oils :
Peanut oil is obtained by one of three methods, including hydraulic, expeller and solvent extraction methods. The hydraulic method of extraction consists of pressing the shelled peanuts under 14,000 psi, while adding steam and heat.
Expeller pressing is the most popular method of peanut oil extraction. Expeller pressing resembles a modern day meat grinder. Peanuts are fed into a grinder, and pressure is added as the screw turns. This forces the mass out through a perforated screen. The screen separates the oil from the proteinaceous material.
The solvent method is the most expensive of the three methods. It involves using hexane to extract oil from a peanut meal. This method is frequently combined with the expeller methods.
However,if you want to get high yield oil from peanut,you can use peanut oil solvent extraction machine to extract oil which is in peanut cake.As we all know,after peanut oil press workshop,there will be two product:peanut cake and crude peanut oil.After peanut oil solvent extraction machine ,we can get the most peanut oil .
Which method is your choice,if you want to start the business,please feel free to contact us.