Recycling plastic waste into oil machine
Date:2015-12-17 17:23:01 / Pyrolysis Plant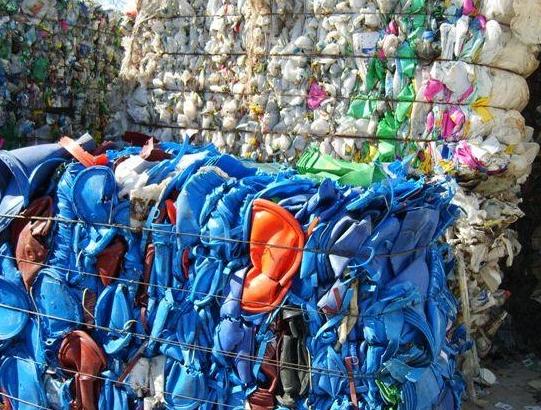 Waste plastic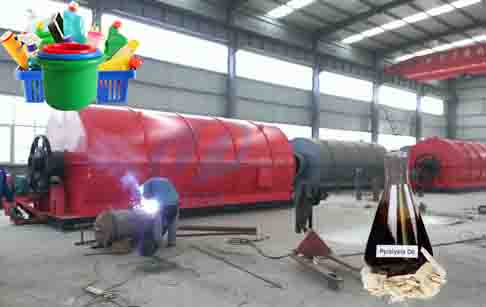 Recycling plastic waste into oil machine

We all know that the plastic products make our life convenient, but we can not deny that the plastics waste also do a lot of harm to our environment.Therefore, waste plastics recycling has become more and more important. Now our company can provide two kinds of recycling plastic waste into oil machine.
First of all, the recycling plastic waste into oil machine is described as follows: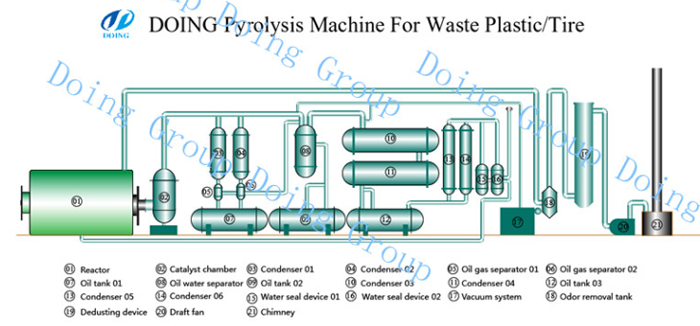 Recycling plastic waste into oil machine

Pretreated plastic(tires, rubber,oil sludge etc) will be conveyed to the moving horizontal pyrolysis reactor through feeder system, it starts to pyrolysis and oil gas will be generated when temperature up to 500 degrees. Then the oil gas will be cooling down by spray cooling system, it would be liquefied, go into the oil tank. And at the same time, some un-condensed gas comes into hot air circulation heating system by secondary fire retardant damper, it will be recycled for heating reactor as gas material. Exhaust gas will go to the strong spray de-dusting system for removing pollution, then let environmental gas go to the air. The pyrolysis slag emissions and recycled through second sealed discharging system.

Pyrolysis oil :- 40 to 45%
Carbon black:- 30 to 35%
Steel Wire:- 10 to 15% ( Depend on Type Of Tyre being use )
Pyrolysis Gas:- About 10 %