Is extraction of oil from plastic a viable project?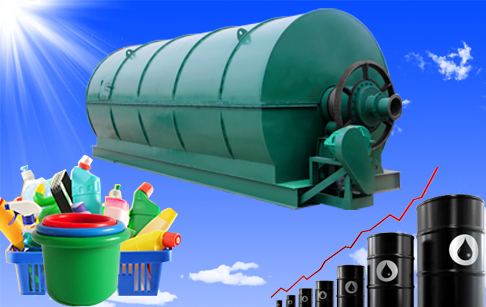 Waste plastic pyrolysis plant

The extraction oil from plastic pyrolysis plant can reduce the volumes of the waste products and help human protect the environment. And the plastic has been one of the most common materials since the beginning of 20th century because of its durability, low cost and light weight. Plastic makes up around 30% of all rubbish collected. This includes plastic bottles, containers, plastic wrap, packaging, electronic goods, car body parts, etc. Because the plastic is slow to degrade, this kind of waste becomes a problem for many people. As we all know, plastics are not only pollute the lands, waterways and oceans, but also affect the marine animals and humans, leading to the metabolic disturbance. So, solving the plastic pollution has become the imminent thing and is the primary task for people. The best method to handle the waste is to turn waste into wealth and recycle the resources.

Fuel oil application

We can get plastic pyrolysis oil from waste plastic,the plastic pyrolysis oil is wide used for industrial and commercial purposes. Such as power plant factory,glass factory,cement factory,ceramic fatory.
Prev Λ How can fuel be produced from plastics? NEXT ν What is the process followed in the conversion of plastic to fuel?
If you wanna to get more details about Is extraction of oil from plastic a viable project? or the cost of related pyrolysis machine , you can send E-mail to market@doinggroup.com. You can consult our professional engineer and specialized sales team with leave a message in below form.We will contact with you ASAP.You also can visit our factory in Henan,China.Get Detailed address.