Is Aluminum cans Recycling Worth It?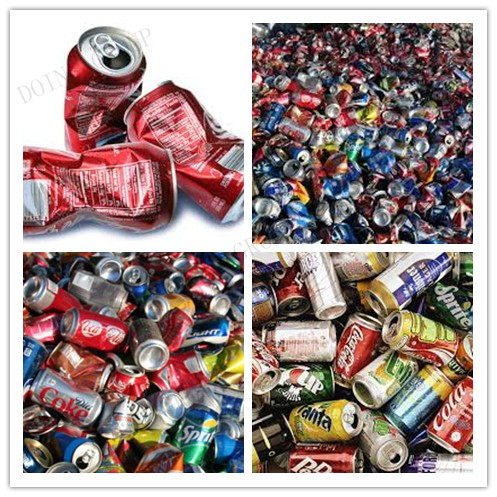 waste aluminum cans
Americans generate about 254 million tons of trash and recycle and compost about 87 million tons of this material, which adds up to a 34.3 percent national recycling rate. Recycling and composting prevented the release of approximately 186 million metric tons of carbon dioxide in 2013, according to the U.S. Environmental Protection Agency, comparable to taking over 39 million cars off the road for a year.



Aluminum cans are currently recycled more than any other beverage container in the U.S, which is good for business and the environment, says the Aluminum Association, because making a can from recycled aluminum saves not only aluminum but 92 percent of the energy required to make a new can. A 2015 analysis by the Aluminum Association and the Can Manufacturers Institute determined that if all of the aluminum cans in the U.S. were recycled, we could power four million homes and save $800 million per year. Aluminum cans are also the most valuable to recycling companies, with a value of $1,491 per ton compared to $385 per ton for PET plastic. "Cans are recycled at the highest rates, and drive recycling programs across the country because of the high value of aluminum compared to other packaging materials," said Heidi Brock, President and CEO of the Aluminum Association.



DOING Company as a leading manufacturer in China has specialized in all kinds of waste recycling machinery for about 10 years, 5 years experience for domestic market, and 5 years for foreign trading. We have developed and designed many kinds of waste processing machines, such as waste tire recycling machine, waste plastic recycling machine, waste oil recycling machine, waste copper wire recycling machine, waste aluminum-plastic panel recycling machine, waste PCB recycling machine, waste home appliances recycling machine, etc.


Prev Λ General Working Process of PCB circuit board recycling machine NEXT ν How to dispose waste circuit board by circuit board recycling machine
If you wanna to get more details about Is Aluminum cans Recycling Worth It? or the cost of related pyrolysis machine , you can send E-mail to market@doinggroup.com. You can consult our professional engineer and specialized sales team with leave a message in below form.We will contact with you ASAP.You also can visit our factory in Henan,China.Get Detailed address.