How does copper wire recycling machine works?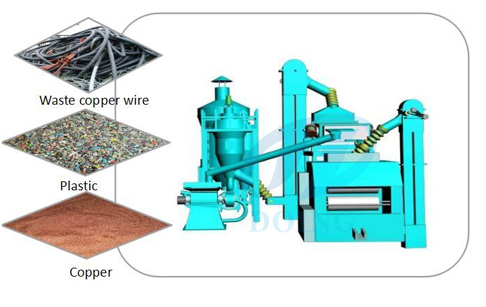 Copper wire recycling machine
Copper wire recycling machine is used for recycling copper and palstic .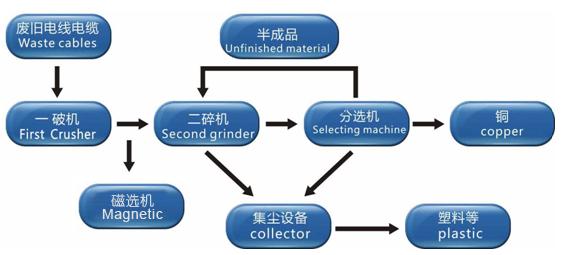 Copper wire recycling machine working process

We directly throw waste copper wire into copper wire recycling machine at one time, after crush processing. Dry type copper meters machine's dedicated shaker equipment mechanical separation. Thorough separate to copper and plastic, also reach aim of complex utilization. Without dust and second pollution, and have higher recycling economic effectiveness, and have fast deal with recycling of copper / plastic way.
The whole production line has unique structure, big process capacity and low power consumption. With high separation rate, the separation is conducted by several parts. This copper wire stripping machine has not only improved the purity of copper, but also reduced the pollution to the environment.


Prev Λ How to remove insulation from copper wire stripping machine? NEXT ν What is the advantage of copper recycling machine?
If you wanna to get more details about How does copper wire recycling machine works? or the cost of related pyrolysis machine , you can send E-mail to market@doinggroup.com. You can consult our professional engineer and specialized sales team with leave a message in below form.We will contact with you ASAP.You also can visit our factory in Henan,China.Get Detailed address.