Sunflower oil, kernel exports and prices all up
Date:2015-12-01 09:43:58 / News
With sunflower harvest nearing completion producers are looking back at a successful growing season and also looking at strong demand and good prices.


On the export side, demand has been up for both sunflower oil and kernel. In fact, sunflower oil exports to Japan nearly doubled from a year ago for the 2014-15 marketing year. From October 2014 to September 2015, Japan imported 4,384 metric tons (MT) of sunflower oil, compared to 2,575 MT during the same time period in 2013-14.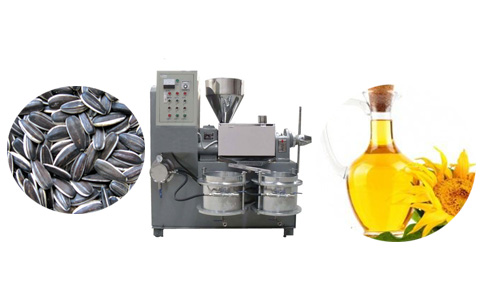 Sunflower seed oil press machine

The top importer of sunflower oil remains Canada which imported 18,944 MT of sunflower oil from October 2014 to September 2015.

However, overall, U.S. sunflower oil exports were lower for this marketing year compared to the previous year. A total of 28,945 MT of sunflower oil were exported during the 2014-15 marketing year, compared to 37,184 MT during October 2013-September 2014.

On the other hand, exports of U.S. sunflower kernel are up from last year. That was due in part to the fact exports to Mexico and Korea nearly doubled. Mexico imported 2,167 MT of sunflower kernel during this marketing year, compared to 1,183 MT a year ago while Korea imported 2,397 MT, compared to 1,208 MT the prior year.

Overall, sunflower kernel exports are at 11,699 MT, up from 10,554 MT a year ago.