How to deal with the waste plastic in Gujarat?
Date:2015-11-27 15:28:53 / Pyrolysis machine FAQ

Wasteplastic in Gujarat
Whenever there is a thought about banning plastic, the solution offered is to recycle the waste plastic. But to what extent can the plastic be recycled and reused? What happens to the plastic that is recycled for the tenth time and cannot be recycled again? Is there a solution at sight? Yes, solutions are not too hard to practice. There are a few people to prove this. First is the story of Khan brothers. In 1996, when there was a growing demand for the ban on plastic carry bags in Karnataka, two plastic manufacturers from Bengaluru—Rasool Khan and Ahmed Khan—began to think about an alternative business. In the following years, the duo carried out a series of experiments and succeeded in using recycled plastic with bitumen to lay roads. They use waste plastic in laying roads is a good plastic solution. Now there is another plastic treatment,even better than the solution above. That is waste plastic pyrolysis plant !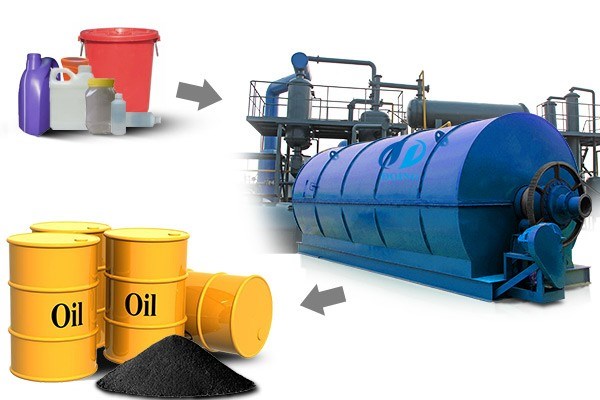 DOING waste plastic pyrolysis plant
Waste plastic pyrolysis plant that has been recently in the news is to convert plastic waste to energy. Adopting the latest pyrolysis technology, our plants can thoroughly turn waste plastics into useful resources, fuel oil and carbon black. Fuel oil is widely used in boiler factory, cement, steel and glass factories. The carbon black can be used for making construction bricks with clay or used as fuel. Both of the end products are in high demand and fetch good prices in the Gujarat market. All types of waste plastic could be used to make fuel oil. Setting up a waste plastic pyrolysis plant in Gujarat costs around Rs 46 lakh and it has low operation cost. Everyone talks about plastic problem, but nobody is ready to invest on the solution," Datar says, CEO of Aditya Group.
Waste plastic pyrolysis plantis a best choice to recycling plastic waste,it has a lots of advantages: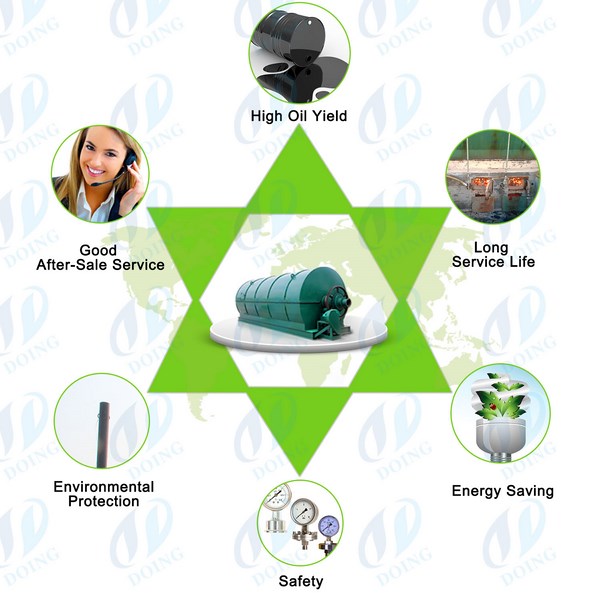 Advantages of waste plastic pyrolysis plant
1. High efficiency: the reactor of the plant is 360-degree rotating and its rotate speed can reach 0.4-0.8turn/minute. This special design makes the bottom of reactor get heated evenly, which can improve the pyrolysis efficiency.
2. High oil output: unique catalyzer and condenser which can increase oil yield by another 5% and improve oil quality.
3. Safe: our waste plastic pyrolysis plants are equipped with mature safety devices, such as alarm for over temperature and pressure, auto pressure releasing system, extra gas recycling system and fire fighting device, which will guarantee safety in production process.
4. Energy saving: by the extra gas recycling system, the gas generated in the plastic pyrolysis process can be recycled to heat the reactor as fuel, which will save energy for the whole working process.
5. Environment friendly: in the dedusting system, three steps are used to dedust the extra gas. More than 95% of the dust would be removed. The released gas is pollution-free and can be discharged into the air directly.

Fuel oil applications
Recently, Oil resources are getting scarcer, international oil prices are up. Our waste plastic pyrolysis plant in Gujarat can solve the big problems for plastic pollution, relieve energy crisis and bring considerable profit to local customers. Nowis a good time to invest in the waste plastic pyrolysis plant in Gujarat !