What is plastic recycling?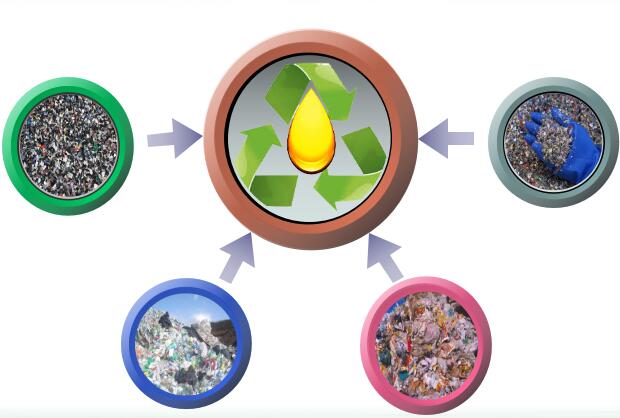 Plastic recycling
Plastic recycling is the process of recovering scrap or waste plastic and reprocessing the material into useful products, sometimes completely different in form from their original state. Since plastic is not normally biodegradable, recycling it is part of global efforts to reduce plastic in the waste stream, especially the approximately eight million metric tonnes of waste plastic that enter the earth's ocean every year.This helps to reduce the high rates of plastic pollution.

Plastic recycling includes melting down soft drink bottles and then casting them as plastic chairs and tables. However, this kind of "recycling" is rather a misnomer since plastic beverage bottles (soda, juice, milk) are never truly reformed into new beverage bottles, as this requires virgin plastic. So there is actually no true cycle in the "recycling" of plastic beverage containers, which actually and more precisely should be referred to as "downcycling". Plastics are also recycled during the manufacturing process of plastic goods such as polyethylene film and bags. A percentage of the recycled pellets are then re-introduced into the main production operation. This closed-loop operation has taken place since the 1970s and has made the production of some plastic products amongst the most efficient operations today.

Compared with lucrative recycling of metal, and similar to the low value of glass, plastic polymers recycling is often more challenging because of low density and low value. There are also numerous technical hurdles to overcome when recycling plastic.
Henan Doing is specialized in all kinds of waste recycling machinery for about 10 years, 5 years experience for domestic market, and 5 years for foreign trading. We have developed and designed many kinds of waste processing machines, such as waste tire recycling machine, waste plastic recycling machine, waste oil recycling machine, this plastic to oil recycling can converted waste plastic into oil ,can helo win a huge wealth.



Save
Prev Λ What is benefit of aluminum recycling machine? NEXT ν How to make plastic oil?
If you wanna to get more details about What is plastic recycling? or the cost of related pyrolysis machine , you can send E-mail to market@doinggroup.com. You can consult our professional engineer and specialized sales team with leave a message in below form.We will contact with you ASAP.You also can visit our factory in Henan,China.Get Detailed address.