PCB board recycling machine
PCB board recycling machine brief introduction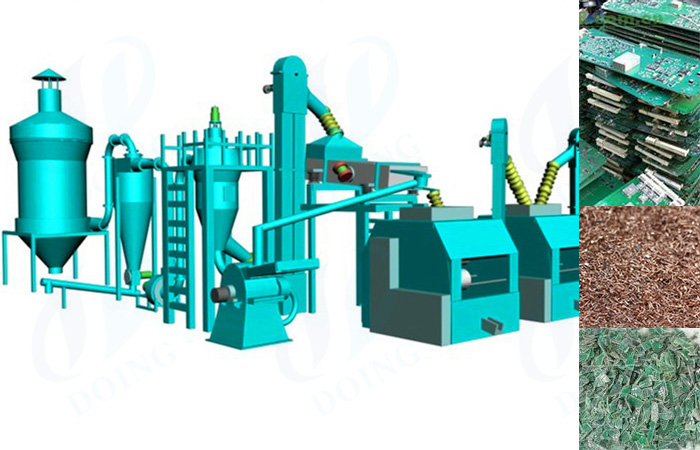 PCB board recycling machine
PCB board recycling machine is developed in cambination with advanced domestic and foreign technology .thePCB board recycling machine adopts advanced recycling process by physical methods ,such crushers and high voltage electrostatic separation devices developed by the company are of strong innovation,and their process lines for resource recycling are advanced and reasonable .

PCB board recycling machine feature
PCB board recycling machine

1.Little noise
2.No need for water
3.Without dust polluction
4.High metal recovery rate
5.Saving motive power and human power
6.Without Wastes.
7.98% metal and nonmetal can be fully separated.

PCB board recycling machine working process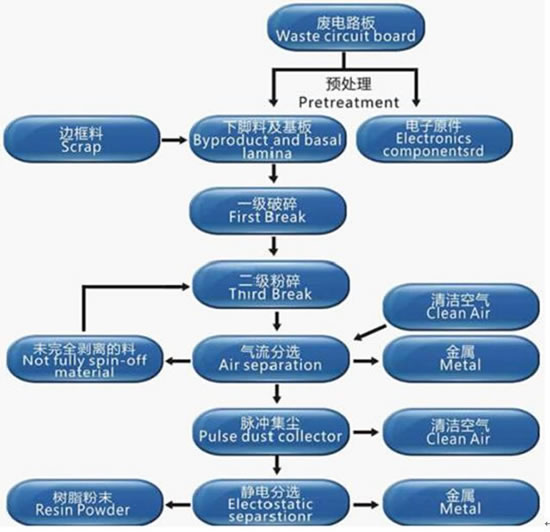 PCB board recycling machine working process


Prev Λ Scrap copper recycling machine NEXT ν Circuit board recycling machine in customer's factory
If you wanna to get more details about PCB board recycling machine you can send E-mail to market@doinggroup.com. You can consult our professional engineer and specialized sales team with leave a message in below form.We will contact with you ASAP.You also can visit our factory in Henan,China.Get Detailed address.