Scrap copper recycling machine
Scrap copper recycling machine introduction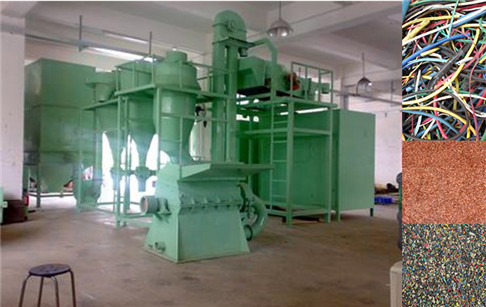 Scrap copper recycling machine
Scrap copper recycling machine s a kind of equipment that is used to crush waste wires and separate the copper wire from plastic. The separated coppers are just like grains of rice. Our scrap copper recycling machine belongs to environmental protection machinery.
Scrap copper recycling machine for copper with advanced technology, has better function of processing waste wires and cables. After a series of processing, we can get copper granules with a high purity.
Scrap copper recycling machine,the structure of the device is easy to install, debugging and transport, having good stability and high yield.


Scrap copper recycling machine raw material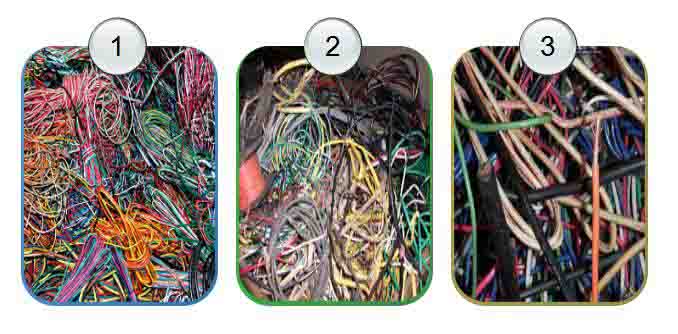 Copper recycling machine raw material

Scrap copper recycling machine can application to all kinds of scrap wires, copper wire, aluminium wire, such as automobile electric line, motorcycle electric line, storage battery electric line, waste household appliance disassembly electric line, electromechanical equipment disassembly electric line, computer cable, telephone wire, cable TV line, communication cable and other scrap wires which are difficult to recycle, circuit board, copper-clad plate, etc



Scrap copper recycling machine feature
Scrap copper recycling machine

1.Suitable structure and layout, easy to install
2.Using PLC control, uniform feed, intelligent operation, maximum guarantee machine 's stable work
3.The crusher adopts double roller,low speed, high tear produces big output while little noise
4. The design of separator and dust collector is handy for movement or transport
5.The rotor of the grinder is alternating,leading to more efficiency,faster discharging,lower noise and more steady running
6.The separation rate of air separator can reach at least 99%
Scrap copper recycling machine flow chart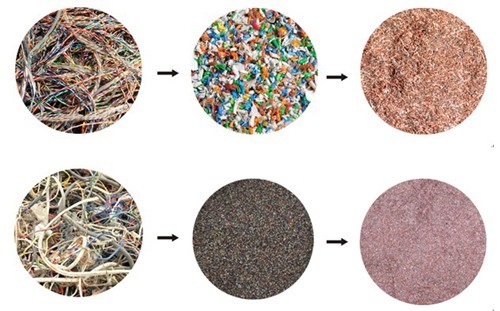 Scrap copper recycling machine flow chart

Save
Save
Prev Λ Wire Stripper machine NEXT ν PCB board recycling machine
If you wanna to get more details about Scrap copper recycling machine you can send E-mail to market@doinggroup.com. You can consult our professional engineer and specialized sales team with leave a message in below form.We will contact with you ASAP.You also can visit our factory in Henan,China.Get Detailed address.