Waste tyre recycling to fuel oil line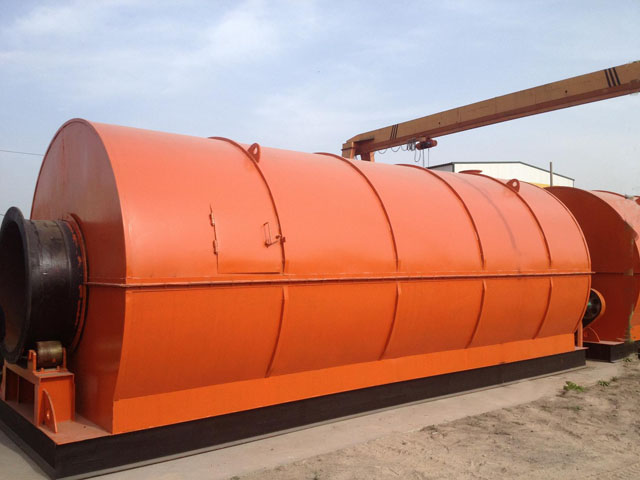 Waste tyre recycling to fuel oil line
With the rapid development of the world automobile industry and transportation industry, waste tire recycling and renewable has been attracted more and more attention all over the world.
The way waste tyre recycling to fuel oil can solve this problem. And the waste tyre oil can equal to the crude oil. Waste tyre oil refined has been the trend of the world. The production of waste tyre oil in our company improve day by day,,year by year.
The waste tyre oil production become the best selling products in the world. who can grasp the chance to the technology of the waste tyre oil refining ,who will get the future.
As one of the professional waste tyre oil recycling manufactures in China, we waste tyre recycling plant has been exported to more than 50 sets of equipments and areas ,such as Turkey,Albania, Macedonia,Iran,Ecuador,Poland, India, Malaysia, Bangladesh and so on.


So next is the brief introduction of the waste tyre recycling plant processing:
Firstly , the raw material was put into the furnace with the auto feeder, after that , seal the feed into the inlet system.
Secondly, burn the fuel material (coal, wood, natural gas,oil)in the combustion system.
With the slowly heating of the reactor, the temperature reach around 150degree Celsius, then it will produce oil gas.
Oil gas will be processed by our technology and gone to cooling system to cold liquid oil.
The gas which could not be liquefied under normal pressure will be recycled to combustion system as the fuel material to burn the reactor ,which can save energy very much.
After finishing the oil producing , the temperature of reactor will be down ,the same moment, carbon black will be discharged automatically.
Lastly , when the temperature fall to 100 degree Celsius,worker could open the door of reactor to discharge the steel wire.then another batch working can start.
Prev Λ Waste tyre refinery machine NEXT ν Waste rubber refinery equipment
If you wanna to get more details about Waste tyre recycling to fuel oil line or the cost of related pyrolysis machine , you can send E-mail to market@doinggroup.com. You can consult our professional engineer and specialized sales team with leave a message in below form.We will contact with you ASAP.You also can visit our factory in Henan,China.Get Detailed address.