What is the cooking oil pretreatment process ?
Date:2015-11-16 16:39:14 / Cooking oil machine FAQ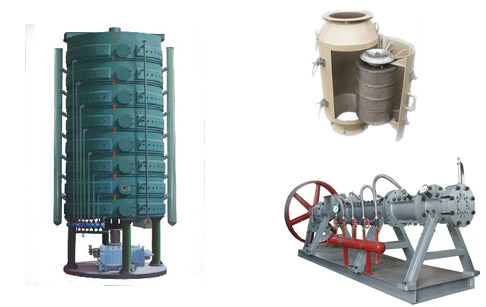 Cooking oil pretreatment machines
Processes of cooking oil machine :
Preatment to cooking oil material can improve the yield of oil making ,and preatment to cooking oil material can also reduce the abrasion of cooking oil machine .

Oil seeds -- Magnetic box-- Cleaning Sieve-- Crusher -- Flaking roll -- Cooker -- Oil prepressing --Cakes -- Solvent extraction workshop


1.Cleaning: Cleaning is a series of operation to remove impurities in oil seeds.So magnetic box can absorpt magnetic material ,because raw material in harvesting will contain some impurities.And cleaning sieve takes advantages of proportion to separate impurities.


2. Crusher: Mechanical size reduction process is also named crushing. For big-size oil seeds, crushing reduces its size to benefit flaking, while for prepressed cake, crushing turns cake to proper size and creats better oil yeild for second press or solvent extraction. Crushing is always necessary for soybean, peanut, palm kernel, coconut copra, tung oil seed, etc..


3. Flaking roll: Flaking presses oil seeds from granulous to laminar, which brokes cell tissue of oil seeds and creats beneficial condition for cooking. Flaking also makes oil flows out smoothly when pressing or solvent extraction.

4. Cooker: Cooking is to wet, heat, steam and to cook flakes to change the internal structure of flakes, including destorying cells, protein solidification and denaturation, etc. All these changes makes oil easy to isolate and also enhance crude oil quality.

5. Pressing/prepressing: Pressing/prepressing is to press oil from oil seeds or cakes. In general, there are several oil press machine for this step.
After oil press workshop,there are cake and crude oil.Cake should be put into oil solvent extration workshop for oil extraction.After oil solvent extraction workshop,we can get oil which would be put into oil refinery workshop for oil refined.