Detailed description of cooking oil pretretment section
Date:2015-11-16 16:30:52 / News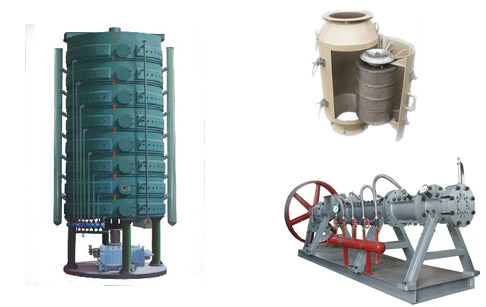 Cooking oil pretreatment machines
Following are the detailed description of cooking oil pretretment section :

1.Magnetic drum: It is used for clearing the iron impurity in the soybean which will be harmful to the machines.

2.Cleaning sieve: Using sieves to clean the stone, straw and other inpurities in soybean.

3.Teeth roll sheller unit:It is making using of the movement power of a pair of toothed roller to break the shells of the oil seeds .Why weneed must move the shells? Because there is very little oil content in the shells , if we don't remove it , it will absorb away the oil from the kernel. It is usually used for processing peanut , sunflower seeds , etc.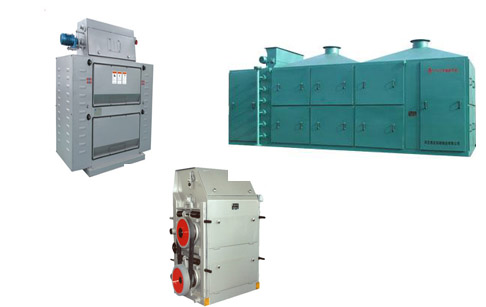 Cooking oil pretreatment machines
4.Crusher: It is used for crushing soybean into small pieces, which can help to extract more oil from the seeds.

5.Flaking roll : It is the process of making use of the mechanical action to flake the kernel into flakiness. After flaking, the materials is becoming thiner than before, it is good for absorb moisture and heat in cooking process , and it is much easier for getting oil in the oil press process .

6.Cooker: The main function of this part is wetting , heating, cooking and drying the the flakiness, the effectiveness of the cooking will affect on the oil out rate and the quality of the meal.

7.Softening pot : It is usually used for processing the soybean. Its main function is conditioning the moisture and temperature of materials , increasing its plasticity .This process also can be effectively prevent powder overmuch and roll banding in follow processes.

8.Bulking machine: It is usually used for processing rice bran in oil field . The high temperature and pressure to make the materials into graininess. During this process, the materials are puffing sharply , the internal moisture was evaporated quickly and formed into loose structure , it is good for solvent extracting oil out.

9.Plate type dryer: It is used for drying the moisture in the materials . After puffing , the moisture content is about 11%-13% , it is too high , it is not suitable for solvent extracting , so we need to dry moisture to 7%-9%.