Ethiopia customer came to visit our waste plastic pyrolysis oil machine factory
Ethiopia customer came to visit our waste plastic pyrolysis oil machine factory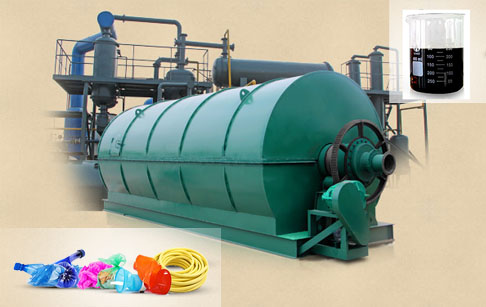 On 2nd November 2015 we received customer Mr Endale and Mr Mesfin from Ethiopia to visit our waste plastic pyrolysis oil machine factory. Endale and Mesfin are partners for the waste plastic recycling oil project. Endale know the waste pyrolysis machine from his India friend. Because there are many waste tyre plastic pyrolysis oil machines running in India for the large demand for fuel oil, but 4 years ago they do not know what the pyrolysis machine is. Since the first set pyrolysis machine installed there 4 years ago, then hundreds of pyrolysis machines enter into India market. Endale know it is better to start this project as soon as possible and he wanna be the first person in Ethiopia to own our waste pyrolysis oil machine. Then he contact with his good friend mesfin and tell him about the waste prolysis oil project and what he think, Mesfin is very interested in the waste pyrolysis machine to process waste tyre and plastic into fuel oil and he decide to do this waste pyrolysis project with Endale together. They find us over google, and then decide to visit our waste plastic tyre pyrolysis factory after communicating with us by email. When they came to our factory, they were very satisfied with our pyrolysis machine and placed the order for one set 10ton capacity pyrolysis machine before they left for Ethiopia. For more details, you are welcome to send us your enquiry!

Prev Λ Scrap Copper cable wire Recyclers should know some knowledge NEXT ν Waste-plastic-to-energy plant opened at City waste management facility
If you wanna to get more details about Ethiopia customer came to visit our waste plastic pyrolysis oil machine factory or the cost of related pyrolysis machine , you can send E-mail to market@doinggroup.com. You can consult our professional engineer and specialized sales team with leave a message in below form.We will contact with you ASAP.You also can visit our factory in Henan,China.Get Detailed address.