Why should we recycle copper by cable wire recycling machine?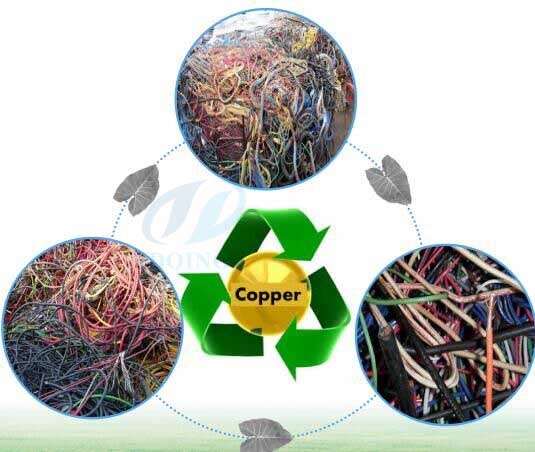 Copper

Copper is a kind of non renewable resource. Copper mining involves the usage of time, energy and fossil fuels. Deposits can be used up if we continue to use it in such large amount.
Recycled copper contains up to 90 percent of value of the original copper. Copper recycling is also cheaper than the mining and extracting of new copper. For recycling helps keep the cost of copper products down.
During the refining process of copper, a lot of toxic gases and dust were released into the air. Recycling can reduce the emissions related to the mining and smelting.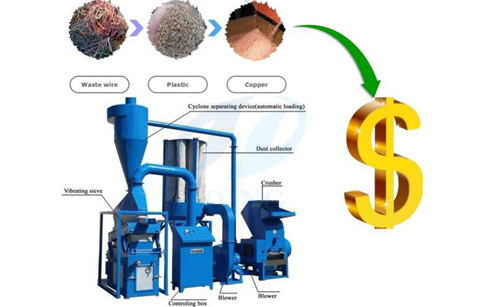 Copper wire recycling machine

Copper wire recycling machine application to the telephone wire, household electric wire, automotive wire and cable and even the very thin wire like hair. No matter it is single core, multi-core wire or even twisted and tangled wire can be processed by this copper wire recycling machine.

Prev Λ Which Advantages of our aluminum-plastic separation equipment ? NEXT ν How does pyrolysis plant to extract fuel from recycle waste works?
If you wanna to get more details about Why should we recycle copper by cable wire recycling machine? or the cost of related pyrolysis machine , you can send E-mail to market@doinggroup.com. You can consult our professional engineer and specialized sales team with leave a message in below form.We will contact with you ASAP.You also can visit our factory in Henan,China.Get Detailed address.